At Mannix Co, we can also manufacture individual spray booth components and customize them to meet your needs.
For more information about Exhaust Stacks and Accessories, Click Here.
To learn more about the Electric Control Panels we offer, Click Here.

Andreae Filter

Bag Filter

Hepa Filter

RP Filter
Below are some examples of air filters in use:
Fluid Handling Powder System Filters Installation
All Mannix spray booth electric motors are mounted on standard NEMA frame bases and are available in Totally Enclosed Fan-Cooled and Explosion-Proof types. All motors feature ball-bearing construction, heavy-duty corrosion resistant housings, and bearing brackets.
Rotors and shafts are dynamically balanced to assure smooth, vibration-free operation while reducing endplay and maintaining alignment. Windings are designed for long dependable life under adverse operating conditions. Integral rotor fans in enclosed types direct cooling air over windings – reducing noise and prolonging motor life.
All motors conform to state and local fire and safety regulations, and may be mounted in either a vertical or a horizontal position. Various RPM motors are available. For single-phase motors, consult factory.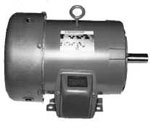 Totally Enclosed Fan-Cooled Motors
Mannix guarantees quality performance by providing the best components. For that reason, Totally Enclosed Fan-Cooled Motors (TEFC) are standard in all Mannix products. TEFC motors are superior to open-drip type motors and are UL approved.
A safety feature for hazardous locations. UL approved for Class 1, Group D, Class 2, Group F & G. Corrosion resistant epoxy finish. Explosion-proof motors feature a cast UL approved conduit box – standard. 1.00 S.F.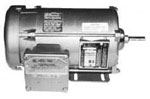 If you don't see what you're looking for, give us a call today at (231) 972-0088.