Mannix paint mixing rooms are designed to create contaminant-free environments for mixing and matching paint and coatings. Air is filtered through the work area and into the exhaust chamber located in the lower opposite end. Bright full room illumination is provided with explosion proof fluorescent light fixtures.
The paint mixing room is constructed from galvanized steel panels. Multiple configurations and styles are available, including models attached to spray booths and paint booths.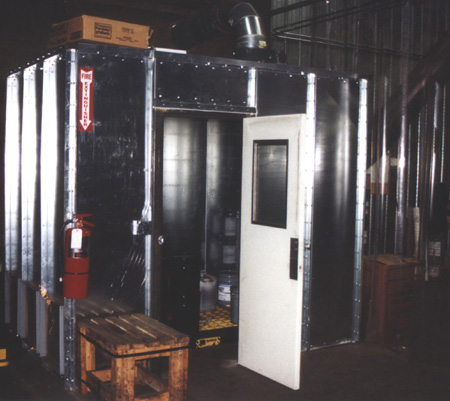 Give us a call today at (231) 972-0088 and our helpful staff will get you a customized quote.